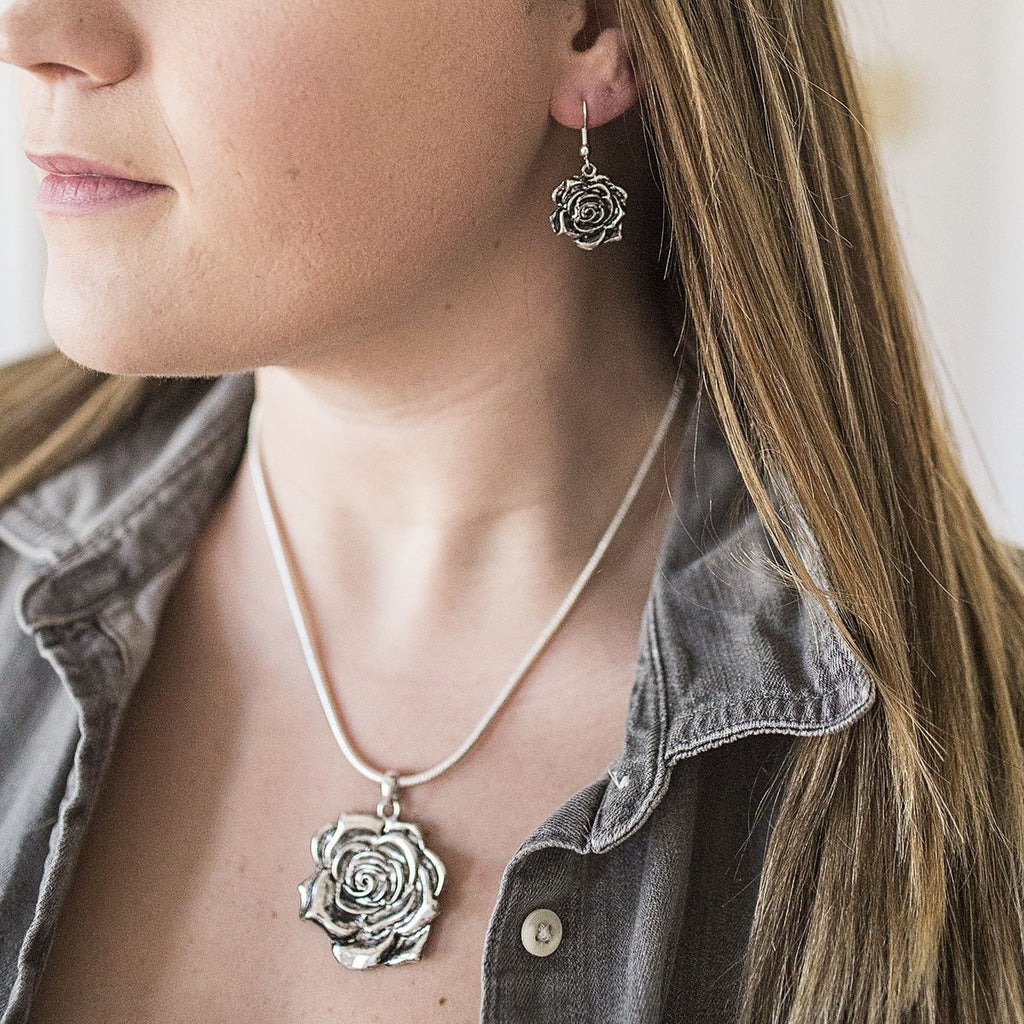 Silver Snake In The Rose Bush Necklace Set
This item ships FREE!
The only snake in these roses is a beautiful 18in adjustable snake chain! This elegant silver snake chain holds a large silver rose pendant measuring just over an inch! This classy necklace also comes with matching silver rose earrings.