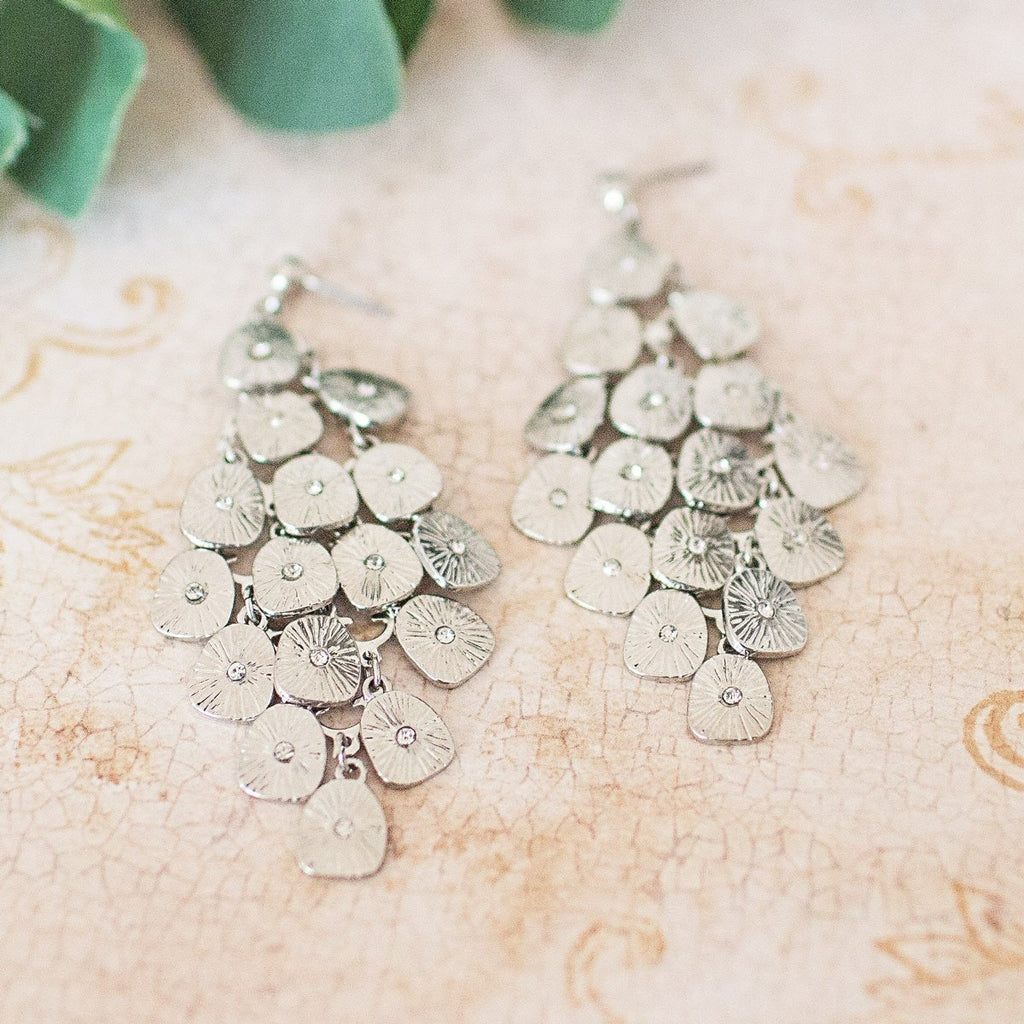 1.5 Carat Chandelier Earrings
This item ships FREE!
Perfect for those evenings out, these earrings offer sophisticated styling. Fashioned in white metal with a textured finish this set features layers of oval shapes in a 3 1/2 by 1 1/2 inch diamond pattern with 1.5 carat AAA grade cubic zirconia on a pave setting on the center of each one including the post.