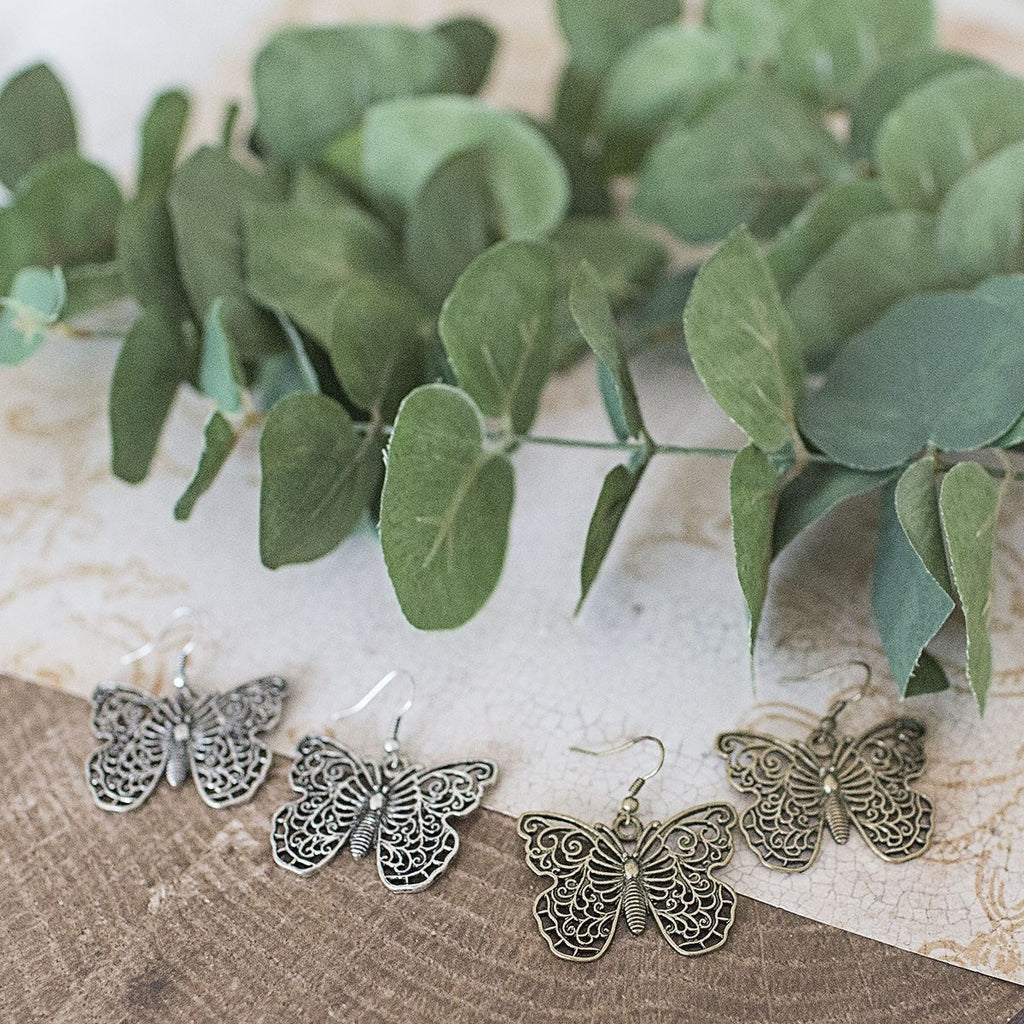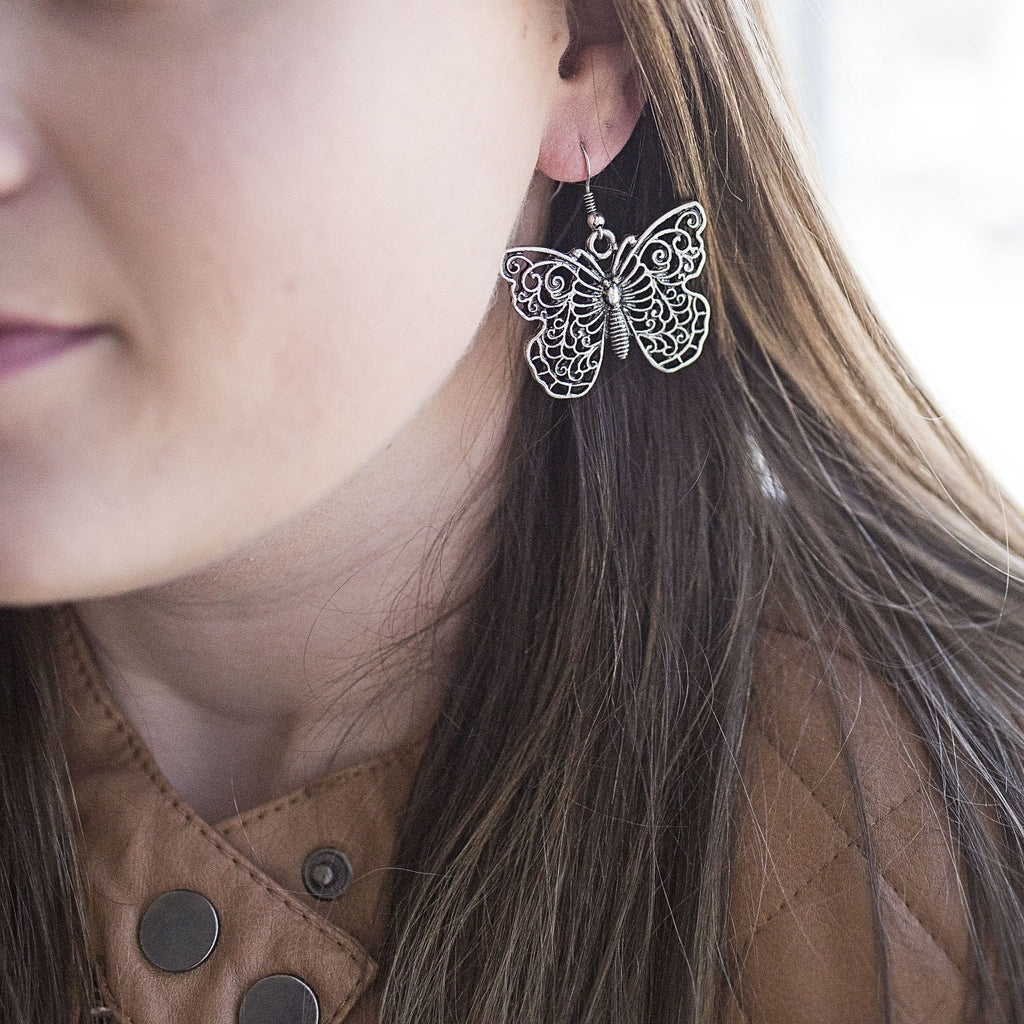 1.7 inch Wings Of A Butterfly Dangle Earrings
This item ships FREE!
Flutter your way into this season's style with these fun dangle earrings! This pair of dangle earrings feature 1.5 inch x 1.0 inch white metal butterfly pendants equipped with french wire backings. The set is complimented with a black enamel finish along the entire open design; giving these earrings a rustic feel!