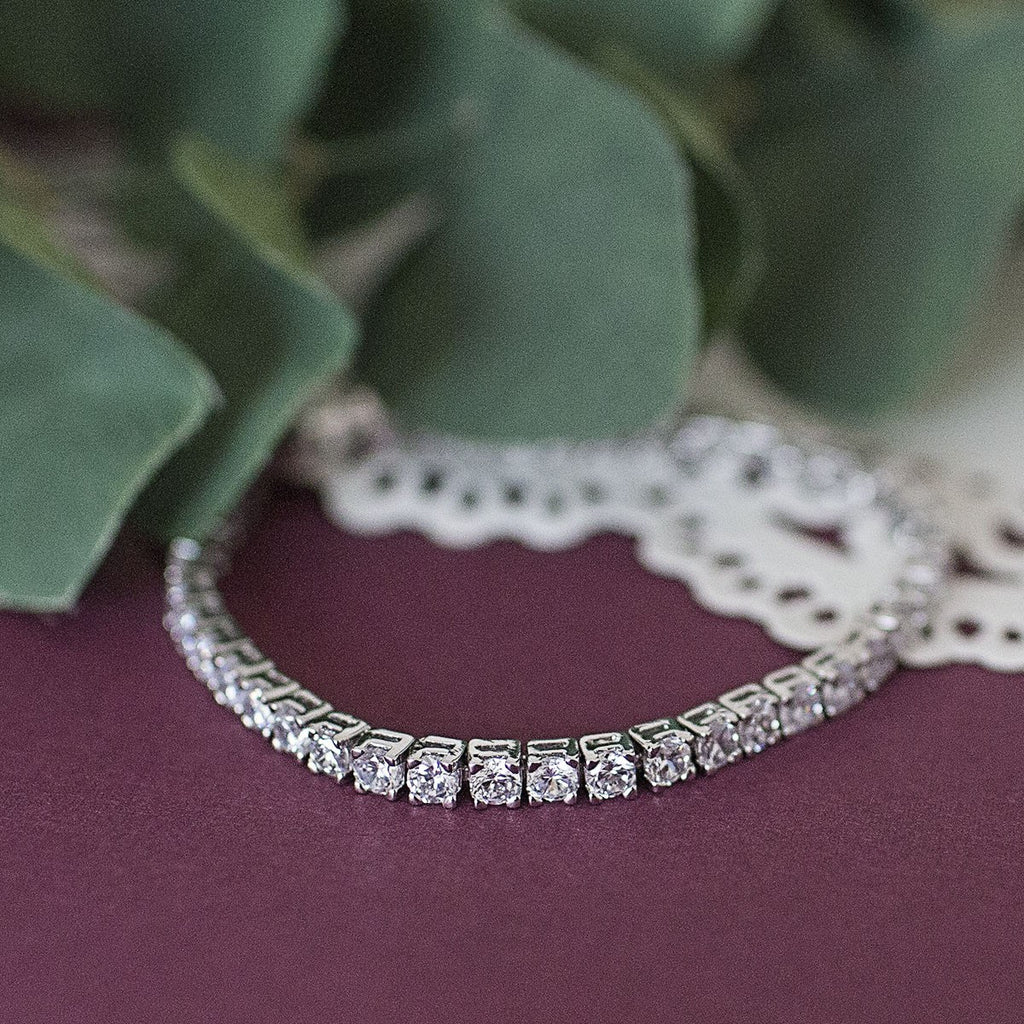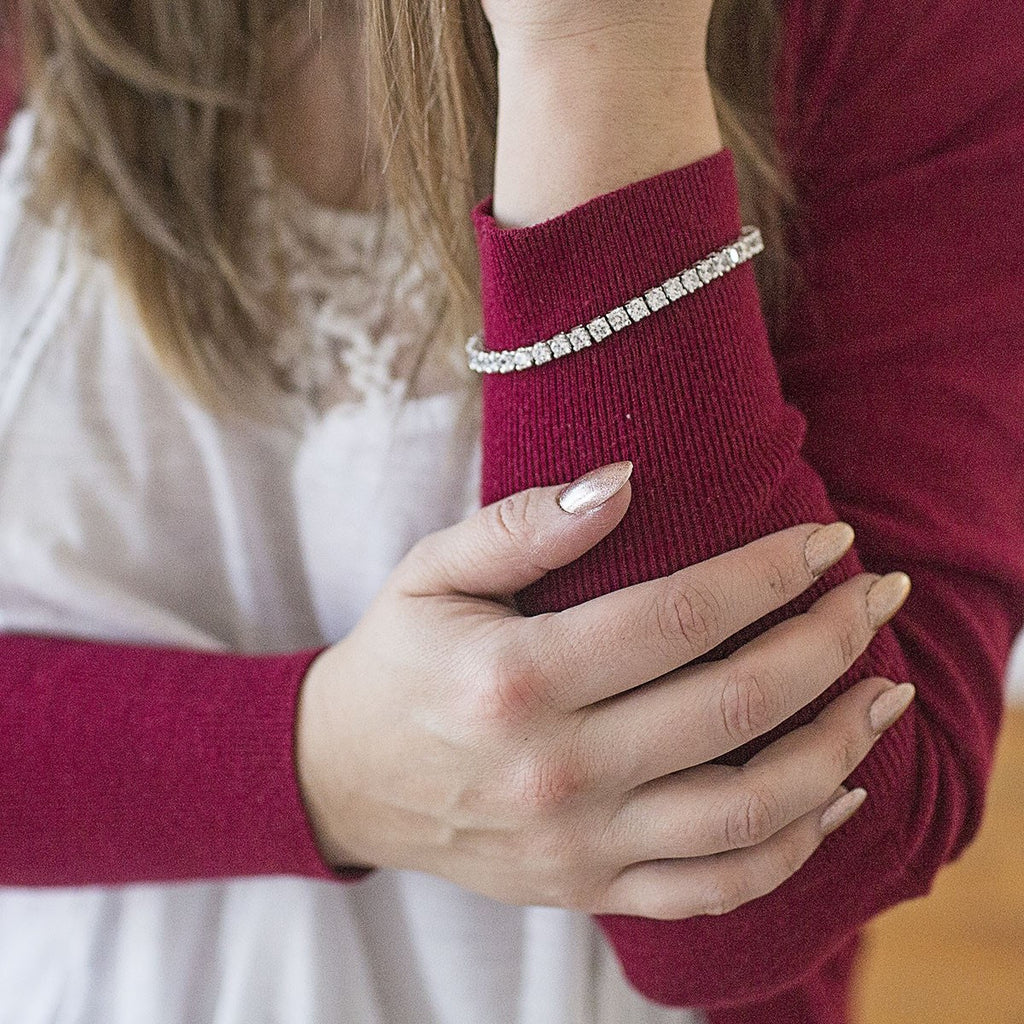 4mm Sparkling Valentines Tennis Bracelet
This item ships FREE!
Elegance never goes out of style! This 7 1/2 inch white metal piece is complimented with a sterling silver finish and is decorated with prong set 4mm stones! Each crystal rests in an individual four prong setting and sum up to a dazzling total of 10.25 carats!