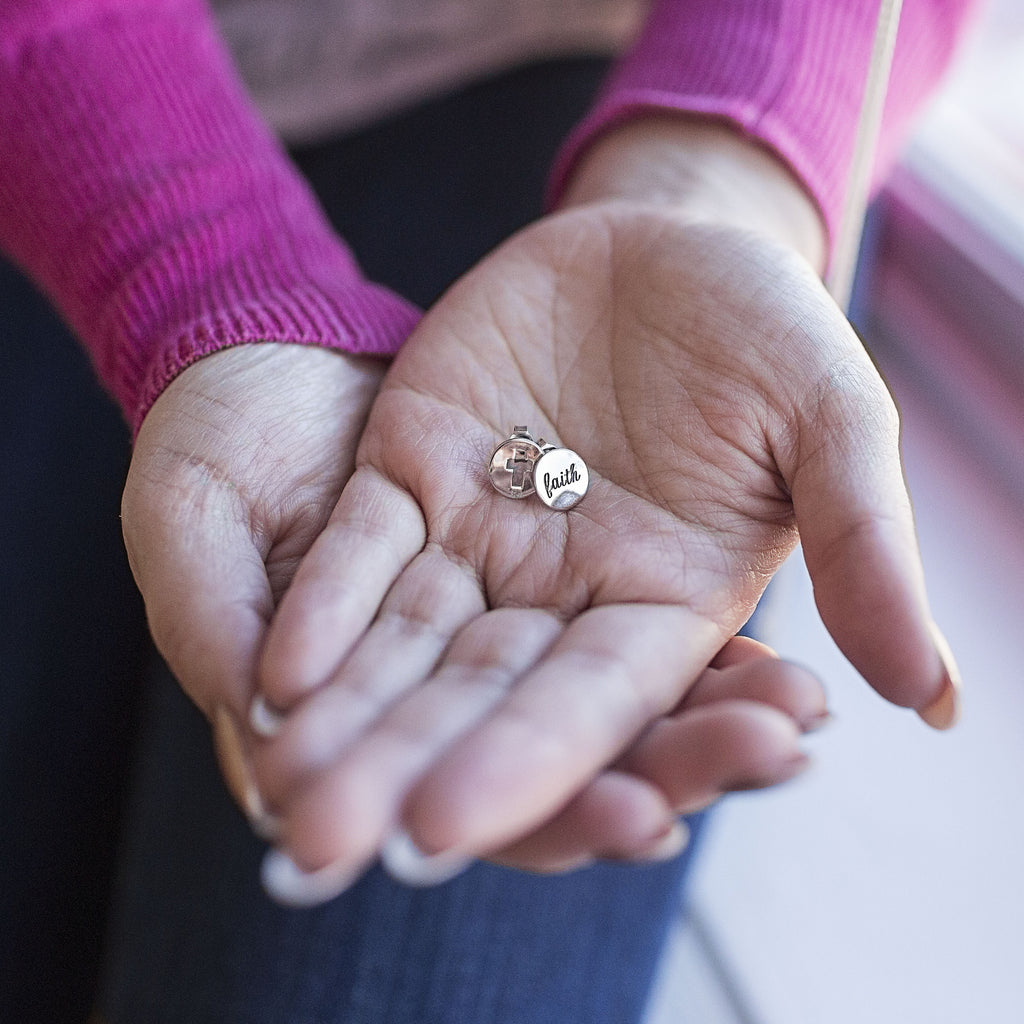 .925 Sterling Silver Faith and Cross Stud Earrings
This item ships FREE!
This one goes out to someone who needs a little faith in there life. The petite .925 sterling silver round studs are equipped with post backing for pierced ears. The studs are different but relate as a set, one stud has and open cross shape and the in script says "Faith" with black enamel.