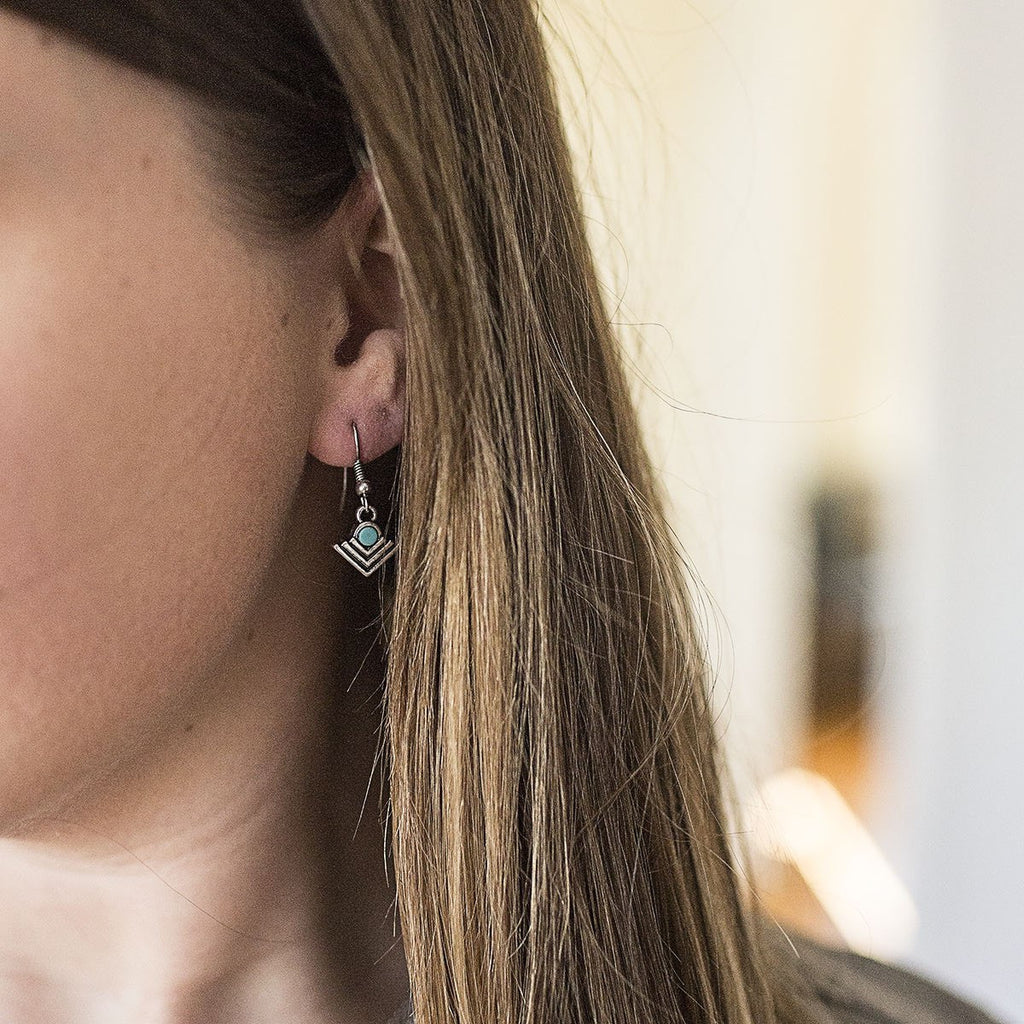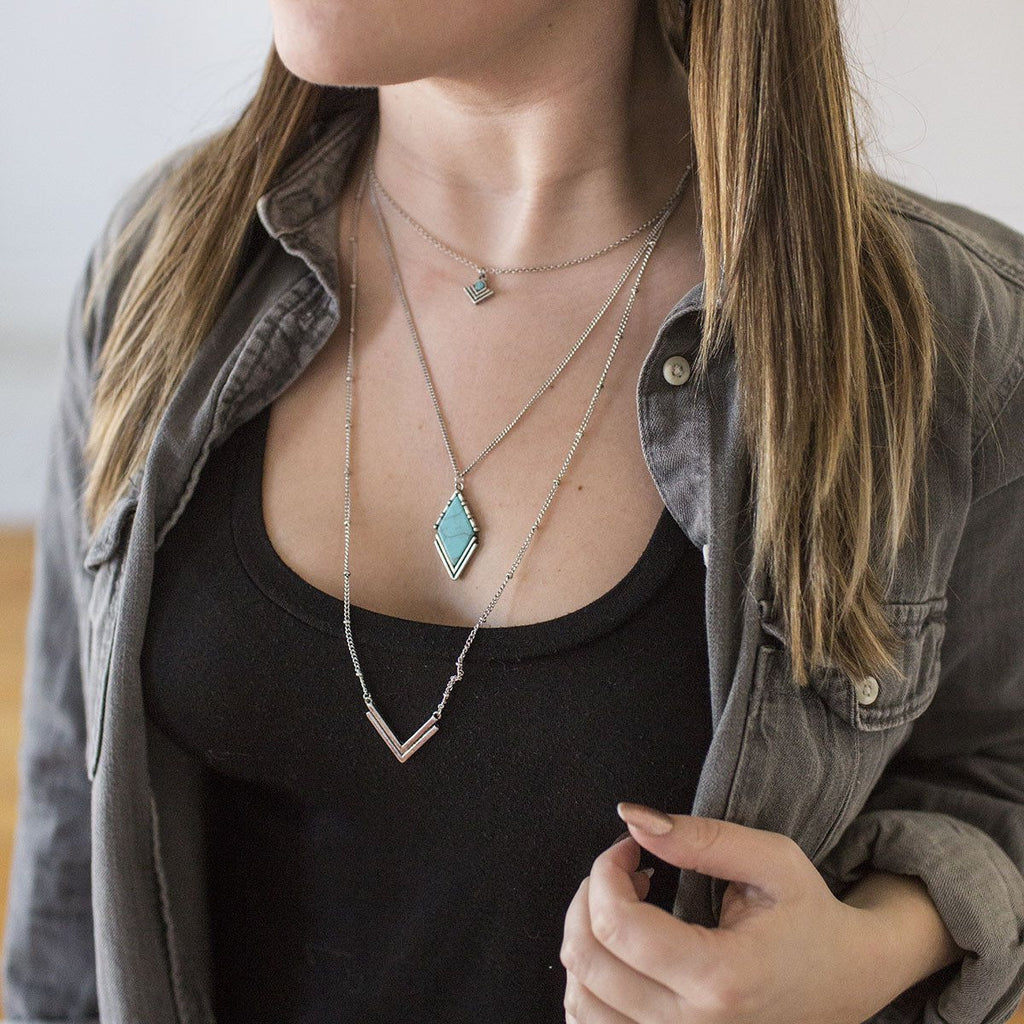 Delicate Turquoise Triple Chain Necklace
This item ships FREE!
This inspirational piece is a must for all free spirits! The white metal 20 inch chain linked necklace is complimented with a 1 inch "V" pendant. The 18 inch chain is accompanied with a 1 inch diamond shaped synthetic turquoise stone. As for the 16 inch chain it is accented with a petite pendant that is also adorned with a synthetic stone all pendants are decorated with a black enamel finish for a rustic look and is accompanied with a set of matching earrings!