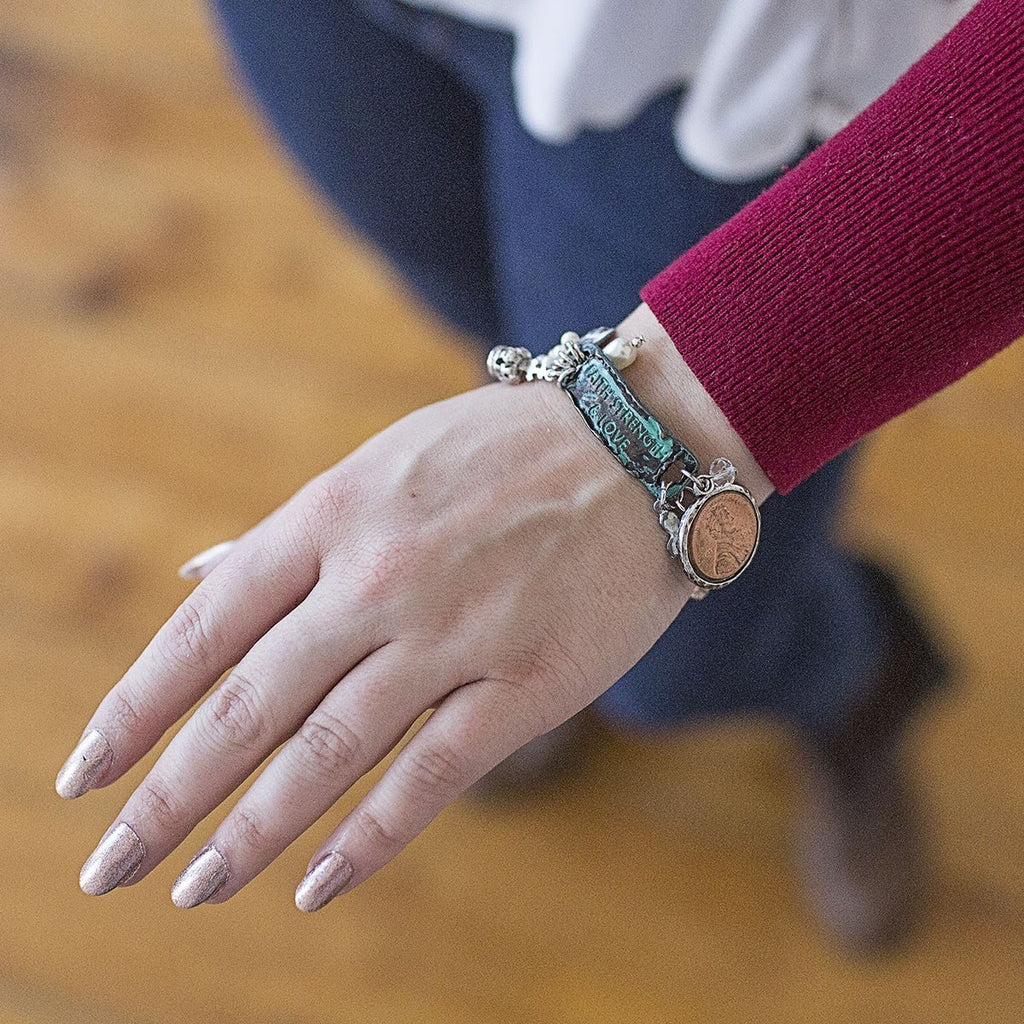 Faith, Strength, and Love Charm Bracelet
This item ships FREE!
A penny for your thoughts! This 6 inch vintage inspired bracelet features a 1.5 inch copper tone I.D tag with the words "faith, strength, and love." topped with a teal enamel. The white metal piece is decorated with multiple dangling charms including pearls and a bezel set penny!