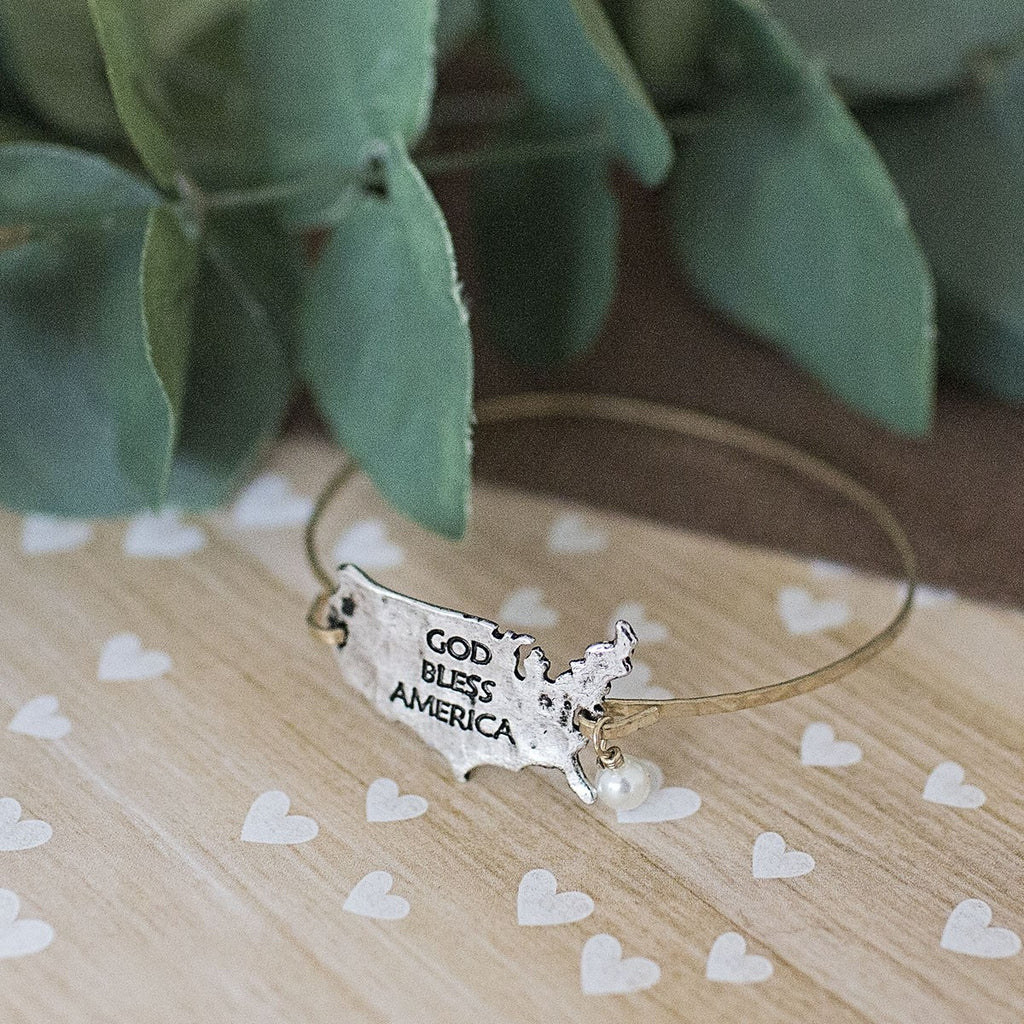 God Bless America Bangle Bracelet
This item ships FREE!
Celebrate this Fourth of July in style with this inspirational bangle bracelet! The 7 1/2 inch white metal piece is complimented with a hammered design topped with a gold tone finish! The silver 1.5 inch continent pendant is decorated with the words "God Bless America" and is accompanied by a beaded faux pearl!