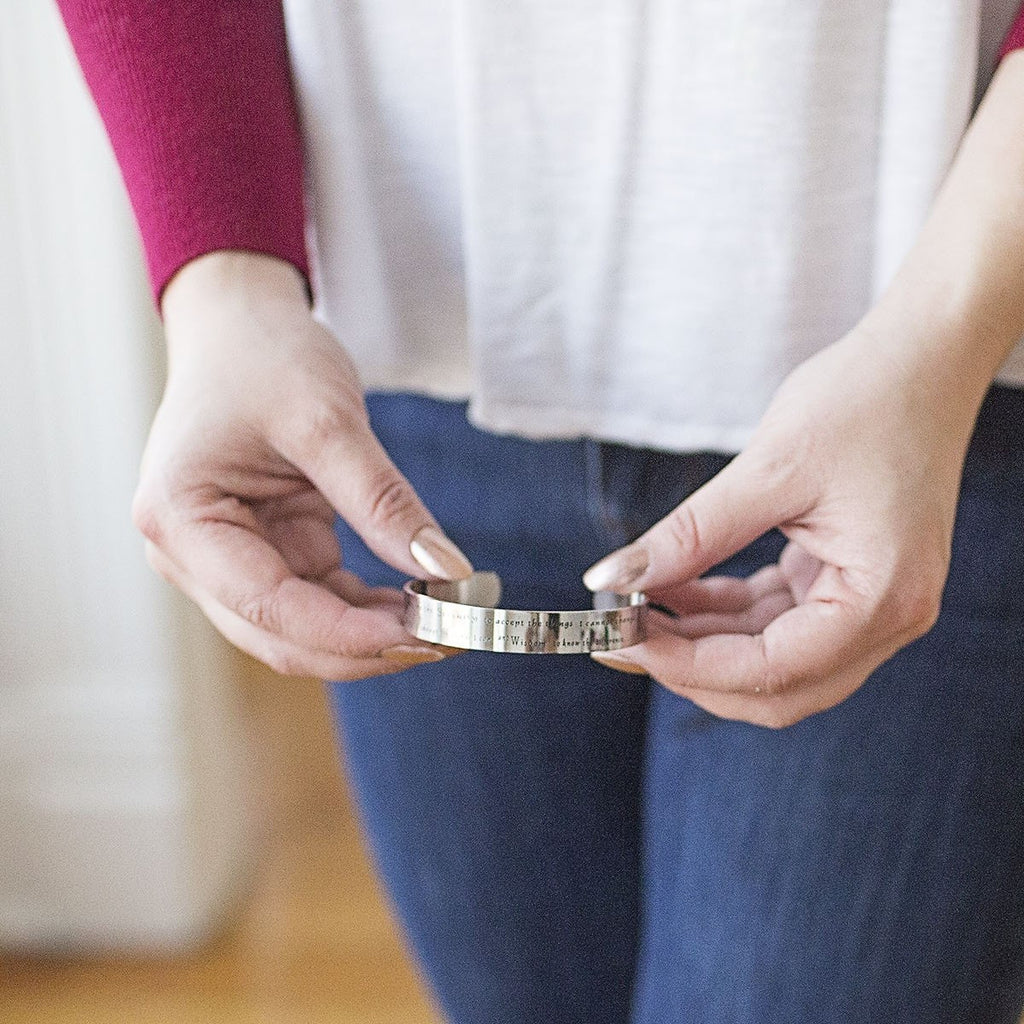 God Grant Me The Serenity Cuff Bracelet
This item ships FREE!
This piece offers inspiration and style all in one! The graceful white metal cuff bracelet is complimented in a sleek rhodium finish. Decorating this piece is a message engraved reading "God grant me the serenity to accept the things I cannot change....Courage to change the things I can and wisdom to know the difference...." accented with black enamel finish.