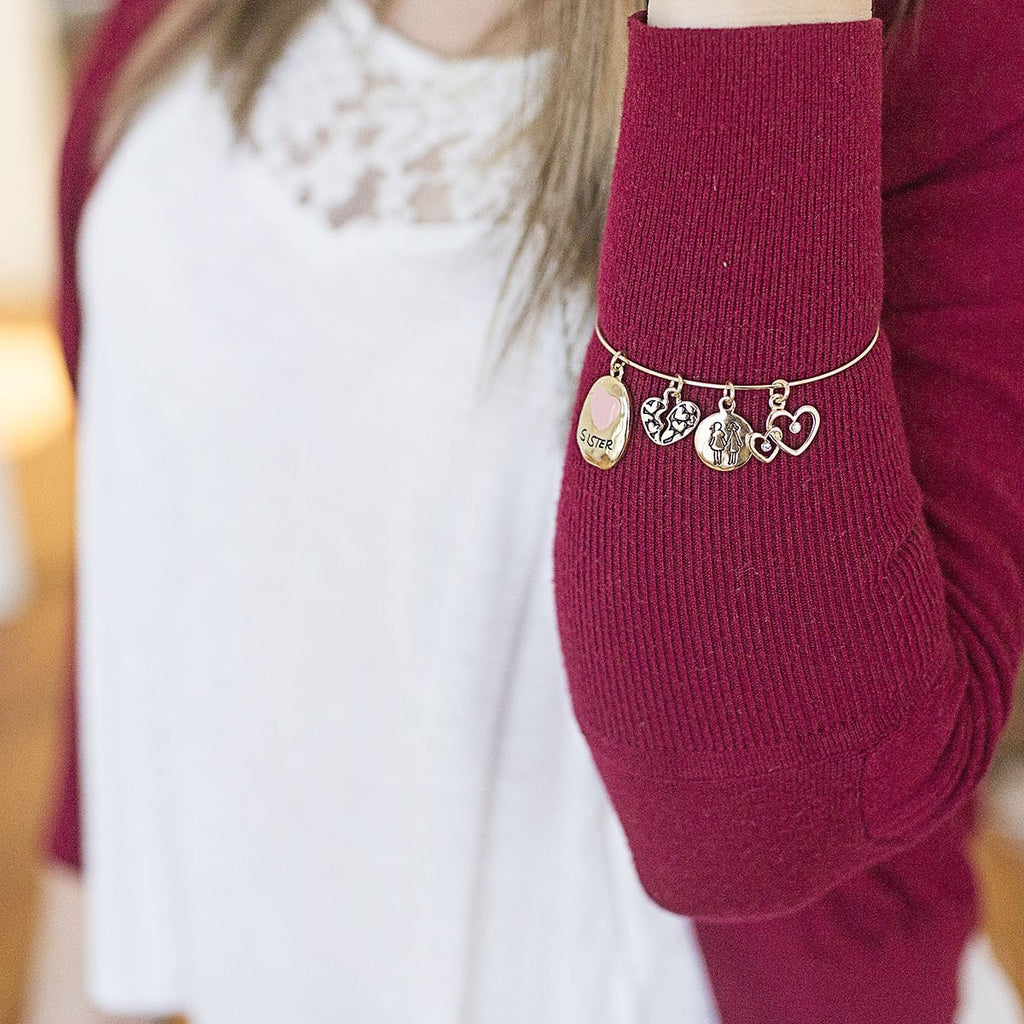 Gold Sister Wire Bangle Bracelet
This item ships FREE!
This inspirational 7 1/2 inch bangle bracelet is crafted from white metal and is complimented with a sleek gold tone finish. The bangle has the ability to adjust, giving it an extra half inch for luxurious comfort! The bangle is decorated with petite sisterly love charms and is accompanied with a message, " Sister is a gift both precious and rare, she gives from her heart true love and care."