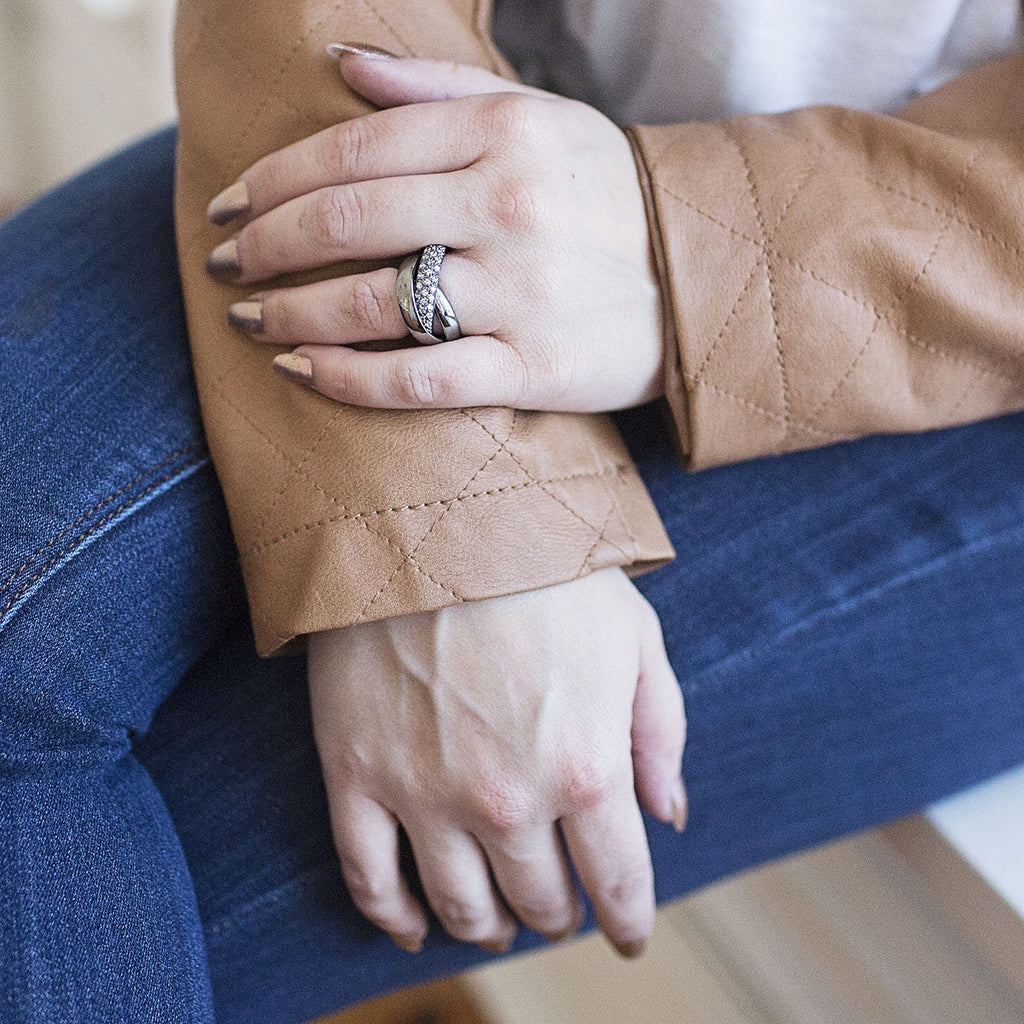 Gunmetal Triple Ring Rolling Band
This item ships FREE!
$124.95
Sale Price
$109.95
Three bands intertwine and come together in a smooth melding of color and style, this designer inspired three tone triple roll ring is a pleasure to wear as well as enjoy. Fashioned in .925 sterling silver complimented with a gunmetal finish on all three bands. The showcased sparkling band is accented with a 3 carats of clear round pave set stones. The unique design of the ring allows for all three rings to move independently but still fit around your finger in their special almost woven design.