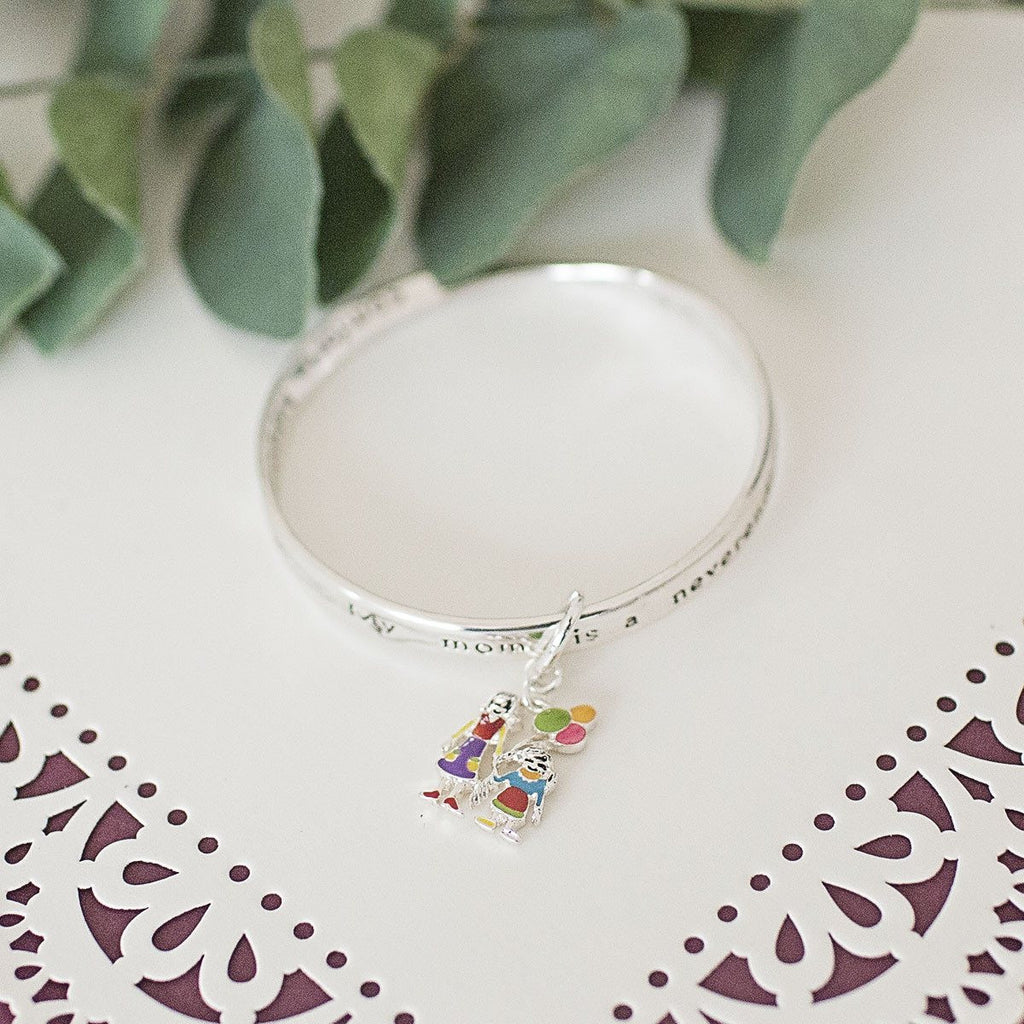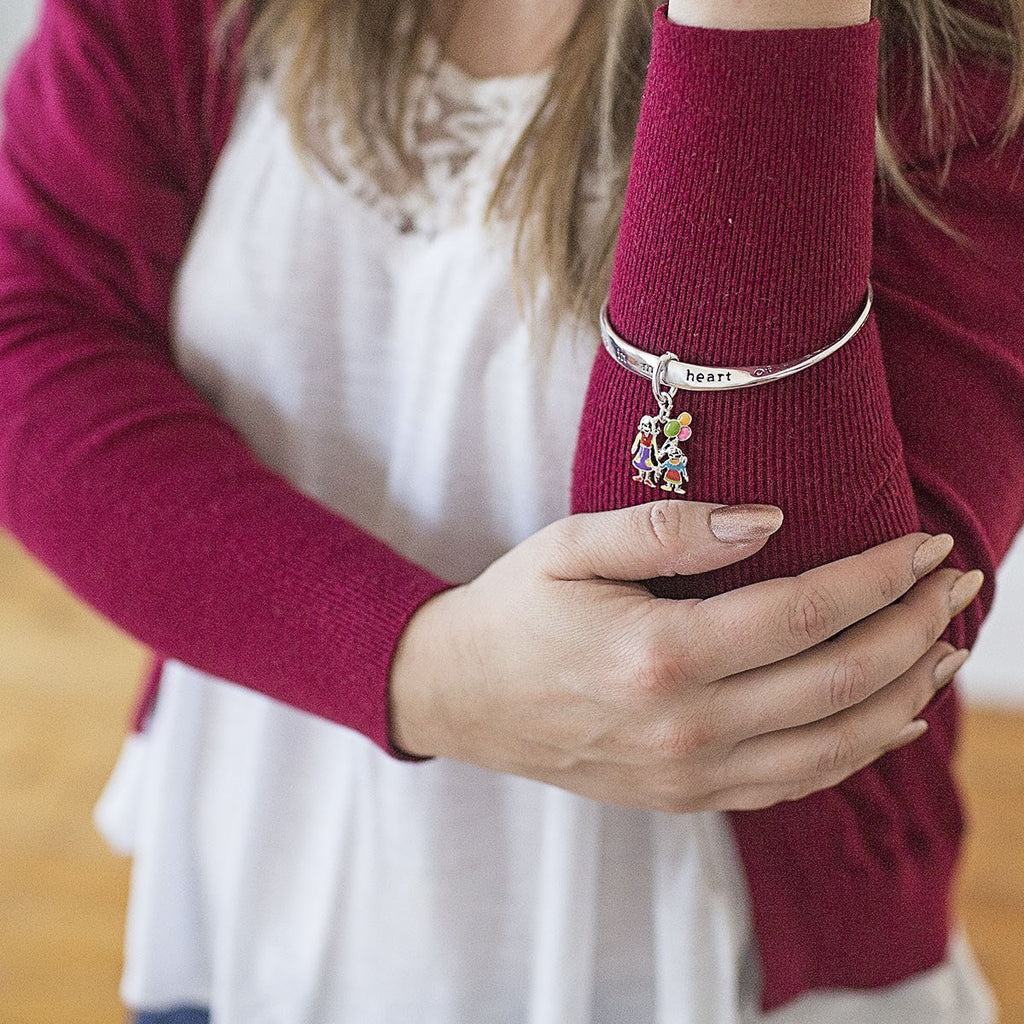 Mother And Daughter Twist Bangle Bracelet
This item ships FREE!
This stylish bracelet packs a lot of meaning! The silver twist design is decorated with the words "My mom is a never-ending song in my heart of comfort, happiness, and being. I may sometimes forget the words but always remember the tune." elegantly engraved along the entire bracelet! The black enamel finished words are complimented with a silver mom and daughter charm with a colorful enamel finish!